The city used to be called 'The City of Lovers.' 

                                                          Actually, Qasre Shirin means the Palace of Shirin 
                                                          which is female word  for sweet in Kurdish.
   
              Shirin was the daughter of Queen of Armenia during fifth century.  
              She fell in love with Khosro Perviz Sasani the King of Iran 
                                                         when he visited Armenia.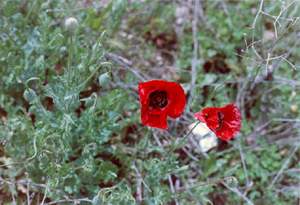 After a year of impatiently waiting, she followed the King with her caravan 
      all the way through Kurdistan and reached a town by the river Hallwan. 
   
                                         When the King heard how much Shirin liked the area and its 
                                         people, he ordered a palace be built there, on the river Hallwan . . . 
                      
                      The town got a new life and became known by name the Qasre Shirin. Stories and 
                      songs about the beauty and kindness of Shirin still go from older to younger.